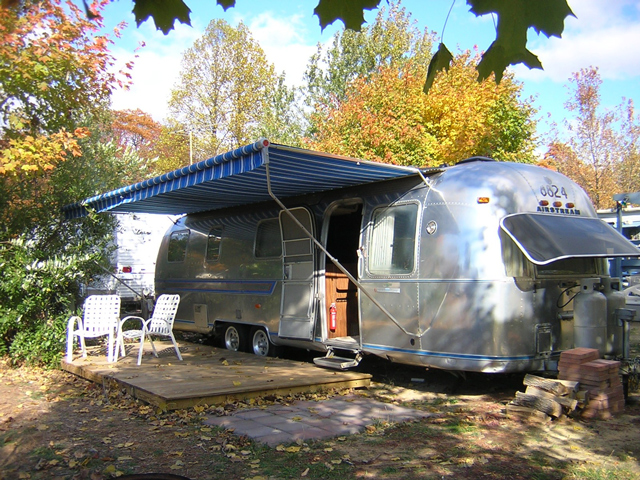 C
ampit's collection of vintage 50's, 60's and 70's travel trailer rentals provide a retro camping experience and come with a roof over your head, a bed and electric lights, comfortable 1 or 2 people. Well behaved pets are welcome in the Rental Trailers. Like some of us, they are old but still think of themselves as cute.
Rental trailer guests use the campground bathhouses and must bring their own sleeping bags or linens.
Campit's rental trailers require a two night minimum stay on weekends, advance reservations suggested, call toll free 1(877) CAMPIT-1
Rates are per night for one or two people
6% Michigan tax will be collected on all rental trailers.
Linen rental can be arranged by reservation or you may bring your own.
Well behaved pets are welcome in the rental trailers.
Reservations
7 Night Vintage Trailer Vacation
Turn a long weekend into a week-long vacation for as little as $35.00! Here's how: Book a three day weekend (Thursday, Friday & Saturday or Friday, Saturday & Sunday), and add four more consecutive weekdays for a small fee starting at $35.00 more. You save at least $105 !
Reservations
* 7 Night Vacation rates are not valid during holiday periods and can not start on a Saturday.